For a FREE assessment of your claim by leading Swindon Personal Injury Compensation Lawyer, David Gazzard, please call him on 01793 615011. Alternatively, you can email him or complete the Contact Form at the foot of this page. We have an outstanding 97% success rate. No win/no fee.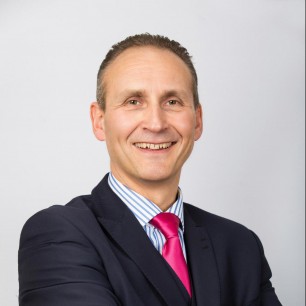 Swindon personal injury lawyer, David Gazzard, is hugely respected both in the town and further afield. Indeed, he is often contacted for help with difficult cases by fellow professionals, including barristers and doctors.
If your injuries mean that travelling to our office will be difficult, David may be able to see you at your home or another location convenient for you.
Below, David answers some questions about his work.
How would you describe your work in Swindon?
"The great thing about my job is that I see a huge variety of personal injury claims. The way we approach our work is also reassuringly different. Unlike firms that specialise in volume work on a commercial scale, we pride ourselves on providing a bespoke service for each individual client. That approach is very much a rarity these days, but we refuse to lose sight of the fact that we're lawyers representing clients, not just claims processors. That's reflected in our phenomenal results."
"Thank you David for everything. It's so much appreciated by the whole family, not least by my Dad. He's got such a good relationship now with the care team and the compensation means that can continue." RD, BLB client
How large are the claims you deal with?
"With personal injury compensation claims, size definitely isn't everything. As lawyers you have to be able to adapt your skills to the particular case you are dealing with so as to ensure that your client receives the maximum compensation they are entitled to, whatever the size of the claim. By and large I deal with high value, complex claims where, very often, my client's ability to work has been adversely affected and they require help with their day-to-day care. My most recent settlement concerned a road traffic accident where my teenage client suffered serious leg injuries. Her claim was valued at £2.5 million."
Find out more about the types of accident claim that we deal with:
"David Gazzard supported my family and I through a very difficult time. David is not only a first rate solicitor but if my own experience was anything to go by, he has huge empathy for his clients. I would strongly recommend him." AJ, BLB client
What do you most enjoy about your job?
"I enjoy working with a team of lawyers who have one common goal – the provision of a first class service to clients at a time of crisis in their lives. Building relationships with those clients and helping them plan for the future with the financial security that an award of compensation can provide is hugely rewarding and something that helps get me out of bed each day."
After nearly 30 years in the profession, is there anything you would like to change about your job?
"No, not really. Like the medical profession, I consider law to be more of a vocation and one that I am immensely proud to be a part of."
Do you have a stand out case?
"Over the years I've dealt with a huge number of cases, but I suppose the one that really stands out is the one concerning a young child who suffered catastrophic brain injuries as the result of being assaulted by her mother's boyfriend. With the benefit of Legal Aid we were able to take the case to the European Court of Justice in Strasbourg and changed the law on claims pursued under the Criminal Injuries Compensation Scheme."
How to find us
56 Commercial Road, Swindon, Wiltshire SN1 5NX