For a FREE assessment of your claim by Bristol Personal Injury Lawyer, Andrew Atkinson, please call him on 0117 905 5308. Alternatively, you can email him or complete the contact form at the foot of this page. We have an outstanding 97% success rate. No win/no fee.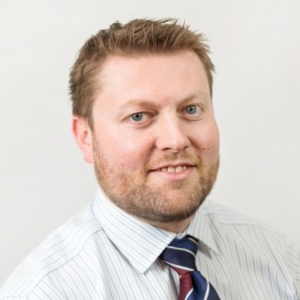 Bristol personal injury lawyer, Andrew Atkinson, has practised in the city for 16 years. Appointed head of our personal injury team in 2018, he is a much respected and sought after solicitor.
If your injuries mean that travelling to our office will be difficult, Andrew may be able to see you at your home or another location convenient for you.
Below, he answers some questions about his work.
What is the most common type of accident you see in Bristol?
"I can honestly say that no two accidents or claims are ever the same."
What do you enjoy most about your job?
"The nature of my work requires regular contact with my clients, which is great. It sounds obvious, but it's so important to remember that each client is the most important person in this process and they should feel they're at the centre of it. Listening to and understanding their concerns is crucial. A client must not be left with the impression they're being railroaded into a particular course of action. At each and every stage I consider their options with them and we agree a way forward."
"Thank you Andrew, what can I say? Just knowing that my family are now financially secure is such a huge relief. Thank you so much for being there for us. I'm so glad I found you." DP, BLB client
What is your largest claim settlement?
"I think to some lawyers the size of a settlement can be a bit of an ego thing. The reality is that the amount of damages recovered often bears little relation to the complexity of the claim, which is the real test of your professional ability. Nevertheless, much of our work is high value and we see some seven figure settlements."
Find out more about the types of accident claim that we deal with:
Why did you choose to become a personal injury lawyer?
"I was torn between studying Law or Archaeology at University – both required a passion for the subject and an eye for detail. In the end the thought of standing in the court room rather than a muddy field won through. However, having kids means that I definitely spend more time now in muddy fields than in a court room.
"My first role was defending personal injury claims on behalf of insurance companies. It was swiftly apparent that injured people were frequently being failed by their lawyers, which was extremely frustrating, so I switched sides!"
What is the most difficult thing about your job?
"In the early stages, seeing clients at a really low ebb can be difficult. It can be a really emotional journey that we embark on together, but helping them to piece their lives back together is hugely rewarding. It always reminds me why I do this job."
"Thank you so much for everything. This is a lifechanging amount of money and it's just an incredible relief that my family have this financial security." TB, BLB client
What is your stand-out case?
"There's not one in particular, but those where we've achieved a great settlement, often against the odds, always stick in the mind. Many of my clients start their claims with other law firms before transferring to us for a more specialist service. Comparing the end result with where the claim had previously been heading can be very satisfying."
How to find us
We can see you at one of our two Bristol offices. Alternatively, home or hospital visits can be arranged.
13-14 Orchard Street, Bristol, BS1 5EH
Tel.: 0117 905 5308

130 Aztec West, Almondsbury, Bristol, BS32 4UB
Tel.: 0117 905 5308