For a FREE assessment of your claim by leading Bath Personal Injury Compensation Lawyer, Bruce Dyer, please call him on 01225 462871. Alternatively, you can email him or complete the Contact Form at the foot of this page. We have an outstanding 97% success rate. No win/no fee.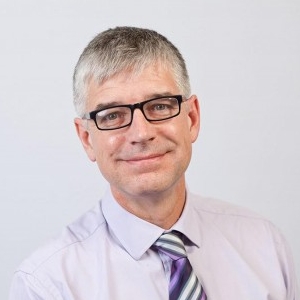 Bath personal injury lawyer, Bruce Dyer, has practiced in the city for almost 25 years. Hugely experienced and much in demand, a significant proportion of his work comes on recommendation from former clients.
If your injuries mean that travelling to our office will be difficult, Bruce may be able to see you at your home or another location convenient for you.
Below, Bruce answers some questions about his work.
Typically, what type of accidents do you see in Bath?
"It's probably fair to say that there's no 'typical' accident scenario. Every case is unique in some way and some are very novel indeed. The important thing is that whatever the nature of the accident, every client receives the same time, care and attention to detail."
What is your largest claim settlement?
"Over the years in Bath, we've had a number into seven figures. The largest was £3.5 million, but it's important to remember that damages are never a windfall, they're calculated carefully to compensate your past and future financial loss. Therefore, if you're receiving a seven-figure sum, sadly, you will not be in a good way."
Find out more about the types of accident claim that we deal with:
What do you enjoy most about your job?
"That's easy – my clients. The nature of personal injury litigation means I have a lot of contact with them. Understandably, in many cases when I first meet them following their accident, they're at a low ebb. As time goes by, in many cases it's very rewarding to be able to play a part, however small, in helping them to return to fitness, get back to work and, hopefully, resume a normal life."
"Thank you so much for everything. This is a lifechanging amount of money and it's just an incredible relief that my family have this financial security." TB, BLB client
What is the most difficult thing about your job?
"The nature of my work means that I can never totally switch off and leave work behind. My clients have often been seriously injured and rely on me to help them to rebuild their lives through arranging rehabilitation, medical appointments, interim payments – the list goes on. Ultimately, I must ensure they recover the maximum possible compensation to protect them for the future."
Why did you become a personal injury lawyer?
"It sounds odd now but I studied law because I was so taken by a US TV series in the '70s called 'The Paper Chase'. I had images of being one of those fictional law students at an Ivy League university. In fact, I ended up at the University of East Anglia which, whilst it wasn't Harvard, was and remains an excellent Law School. On graduation I began my legal career in-house with Norwich Union (now Aviva). It was a fantastic opportunity and the training was excellent but I wasn't particularly comfortable working for an insurance company and came to realise that I was more interested in representing and standing up for injured individuals."
Do you have a stand-out case?
"There are quite a few, but a good example was a client who was injured when a mediaeval cannon was fired! It just brings home the idea that no one can necessarily foresee what can and will happen and that health and safety is an issue for everyone, not just an employer or a motorist."
How to find us
1 Edgar Buildings, George Street, Bath, BA1 2DU
Tel.: 01225 462871