For a FREE assessment of your claim by Trowbridge Personal Injury Compensation Lawyer, Clare Lowes, please call her on 01225 755656. Alternatively, you can email her or complete the Contact Form at the foot of this page. We have an outstanding 97% success rate. No win/no fee.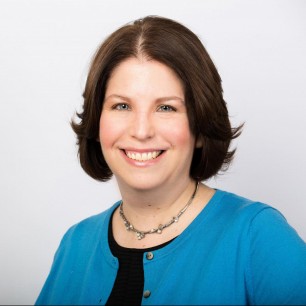 For anyone unfortunate enough to be involved in an accident, Trowbridge personal injury lawyer, Clare Lowes, has for many years been the 'go to' solicitor in the town – consistently recommended by her former clients.
If your injuries mean that travelling to our office will be difficult, Clare may be able to visit you at home or another location convenient for you.
Below, Clare answers some questions about her work.
Is there a more typical type of accident you see in Trowbridge?
"I see the full spectrum. However, in and around the town there are quite a few large manufacturing businesses and that does seem to account for why I see a lot of people who have been injured at work. Many of them contact me on the personal recommendation of a friend or colleague, which is really pleasing."
"You've been absolutely brilliant Clare, thank you so much. You're such a caring person." JT, BLB client
What do you enjoy most about your job?
"That's easy – my clients. The nature of my work means I have a lot of contact with them. Understandably, in many cases when I first meet them following their accident, they're at a low ebb. As time goes by, it's very rewarding to be able to play a part, however small, in helping them to return to fitness, get back to work and, hopefully, resume a normal life."
How much was your largest compensation settlement?
"We've had some very large ones, high six and even seven figures, but the awful reality behind that is that the higher your damages, the more severe your future limitations. Somebody receiving a seven figure settlement is likely to have a very limited outlook indeed and will be reliant upon ongoing care and support for the rest of their life."
Find out more about the types of accident claim that we deal with:
What is the most difficult thing about your job?
"The most difficult thing for me can be leaving work behind. When you're so involved in the lives of people who are invariably struggling with health and related issues and who really need you, you can never totally switch off."
"Clare Lowes is outstanding. I recommend her to everyone." HP, BLB client
Why did you become a personal injury lawyer?
"During my training I greatly enjoyed my time working in the personal injury department, so when I qualified as a solicitor it was an area which naturally appealed. As no two cases are ever the same, each one presents a unique challenge, which certainly keeps my brain cells active! At the outset, I see people at rock bottom, but it's an area of law where as time goes by, I can actually see the benefit I'm helping to bring to their lives."
Do you have a stand-out case?
"I really can't single one out. Over the years there have been a number of cases where hard work and tenacity have really paid off and, perhaps against the odds, we've succeeded. It's a great feeling."
How to find us
Rodney House, 5 Roundstone Street, Trowbridge, Wiltshire BA14 8DH
Tel.: 01225 755656