For anyone considering a divorce, the procedure involved can seem perplexing. Swindon divorce solicitor, Catherine Smith, has therefore designed an easy to follow flowchart which provides a clear view of typical steps in the divorce process. You will find her flowchart below.
Whilst the particulars will vary from case to case, the flowchart should provide you with a good general idea of the divorce procedure in England and Wales.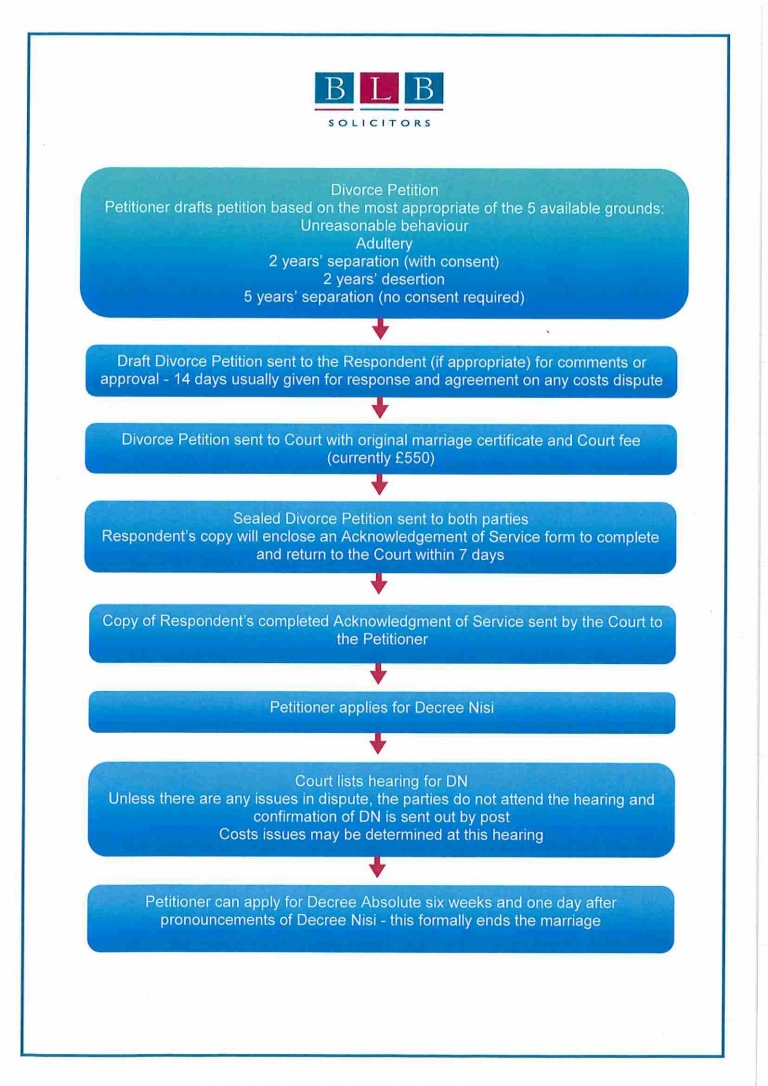 You may also be interested in Catherine's flowchart on the financial implications of divorce.
Should you wish to speak to Catherine in total confidence, please email her at catherine.smith@blbsolicitors.co.uk or call her on 01793 615011.